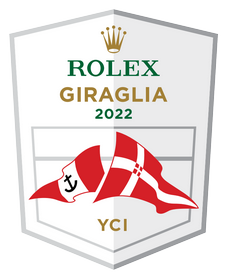 The Rolex Giraglia 2022 will set off on Friday 10 June from Sanremo, with a picturesque departure on the stroke of midnight for the Sanremo-Saint-Tropez leg, covering around 60 miles and representing the traditional prologue to the Rolex Giraglia week. Friday 10 and Saturday 11 will be dedicated to welcome and registration procedures in Saint-Tropez, with the second act of the regatta kicking off on Sunday 12 June at 11 a.m. in the form of the first inshore race on the beautiful regatta course in the Gulf of Saint-Tropez. Racing will continue through Tuesday 14 June. The French portion of the Giraglia will culminate with the much-awaited Rolex Crew Party on Tuesday evening, before the long race sets sail at midday on Wednesday 15 June. The week of racing will end on Saturday 18 June with the awards ceremony for the Rolex Giraglia taking place at the headquarters of the Yacht Club Italiano in Genoa.
The estimated time of arrival is calculated by dividing the miles to go by the
VMG
(Velocity Made Good).
Our application uses the
GFS
(Global Forecast System) as the weather forecast model.
THE QUEEN OF MEDITERRANEAN REGATTAS